I recently posted a challenge on a forum to use ephemera only-no pictures. Here's my take on it.
I wanted the menu (on the right) to be readable as I highlighted and circled what my husband and I ate, and to be lifted up to see the hidden journaling. So I stitched it on with embroidery floss.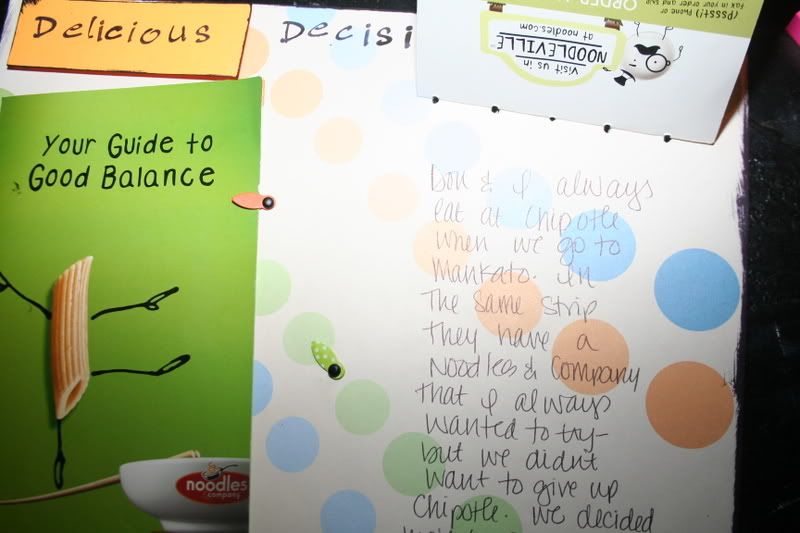 On the left is the healthy options brochure.